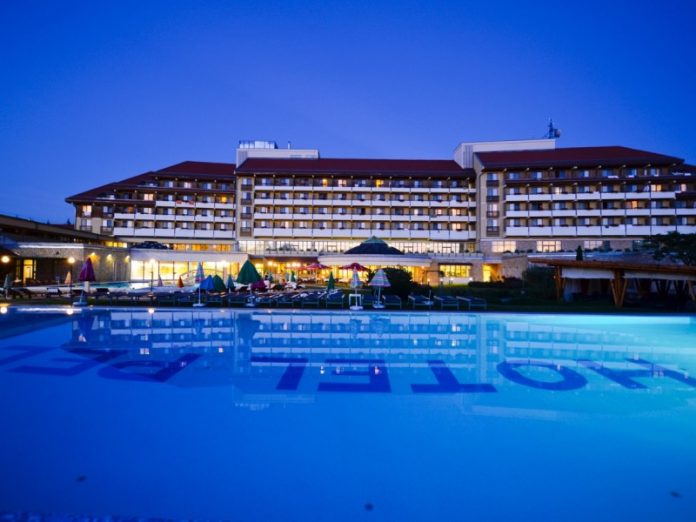 Hotel has 228 soba, of which, 212 are double, 8 apartments, 4  luxury suits with jakuzzi, 4 rooms for disabled guests, and some of the rooms are for non-smokers and for alergic guests.
Hunguest Hotel Pelion is located in the Tapolca's city center, on 4 ha large park, and is directly connected to a cave, ideal for curing respiratory diseases. All rooms are equipped with a TV, phone, WiFi, and a minibar. Hotel is air-conditioned, and most rooms have a balcony.
Hunguest Hotel Pelion has 8 conference rooms in total, with a capacity of up to 1000 participants (sized 50-600 m2). They are equipped with all technical equipment needed for meetings, parties and other kind of events.