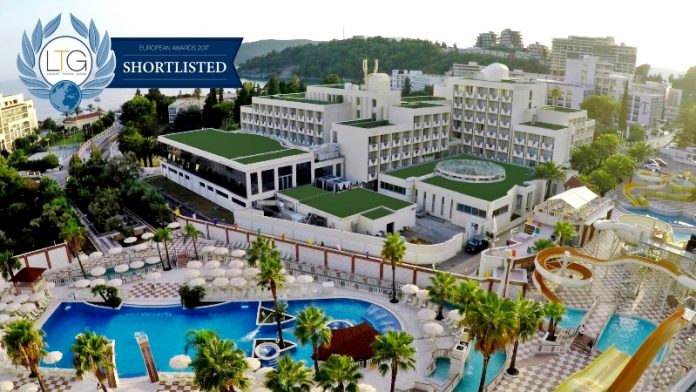 Hotel Mediteran in Becici (Montenegro) has been shortlisted for the prestigious LTG Luxury Travel Guide Awards for 2017 in the category for best hotels.
The Luxury Travel Awards recognise and celebrate excellence across all sectors of the affluent travel and tourism industry in Europe, The Americas, Asia & Australasia, and Africa and Middle East.
The Travel Awards and Hotel Awards identify the best accommodation options throughout the continent with its criterion focused on innovation and design, rooms and facilities, gastronomic achievements, service excellence, use of technology, sustainable development, and location.
The Luxury Hotel Awards also recognise the hotels connection with their guests.