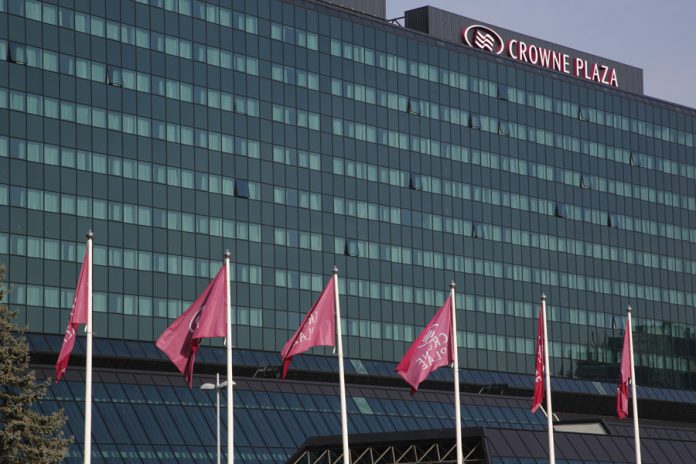 This property offers 416 guestrooms, club rooms and suites designed to provide absolute comfort, highest level of service and free Wi-Fi throughout the hotel.
Crowne Plaza Belgrade is hotel in Belgrade which can accommodate large groups and events with 300+ rooms per group or more then 500 guest and has one of the biggest number of twin bedrooms in the city. It has total of 416 room – 270 single rooms, 113 double rooms, 33 suites – including two Special/Feature Suites and one Presidential Suite, 4 disability rooms and 6 smoking rooms.
With 14 distinct function rooms, a total of 18.000 sq ft flexible meeting space, the hotel has the big event capacity for important corporate functions or memorable social events. Hotel has the largest meeting area as well as the largest foyer most suitable for exhibition, stands or show space which has natural day light.