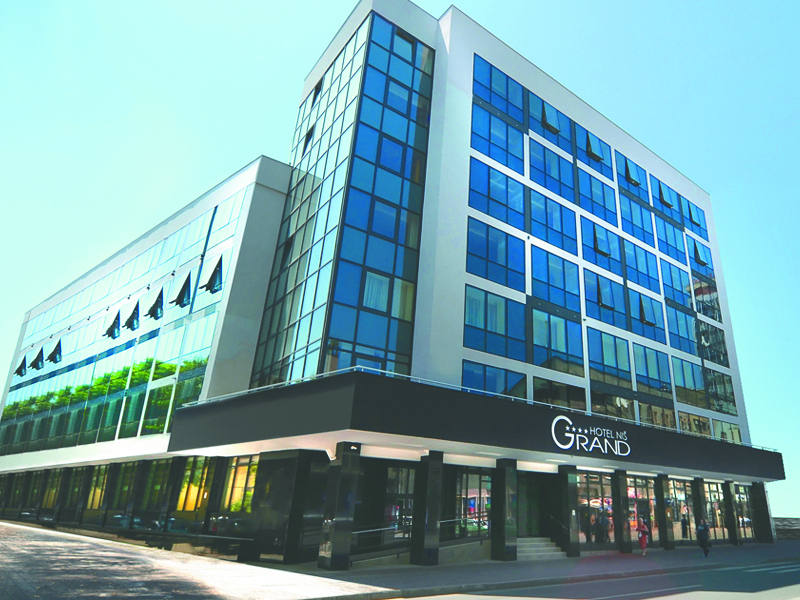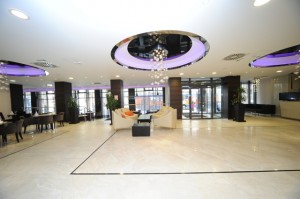 A new modern Four Star hotel was recently opened in the center of Nis. Due to its superb location, high quality and affordable prices Grand Hotel Nis has already become the first choice for those who expect the best hotel in the city.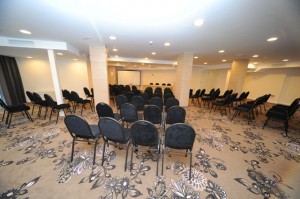 Two big modern conference-banquet halls make this exceptional hotel an ideal choice for conferences, seminars and all kinds of corporate or private functions. All rooms are very spacious, bright and stylishly furnished with 12 different layouts designed to have an interesting variety of regular rooms and suites.
Grand hotel Nis, which was built to the highest technological and ecological standards, is the first big modern hotel in the city of Nis.
Two big modern conference-banquet halls
Grand hall can accommodate up to 400 persons in cocktail setting, up to 330 in theater setting and up to 250 in banquet setting. Metropolitan hall can accommodate up to 120 persons in theater setting or up to 100 persons in banquet setting. Conference halls are equipped with modern audio-visual technology.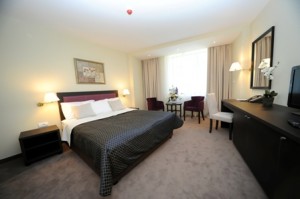 120 rooms and suites
Two big conference halls
Elegant restaurant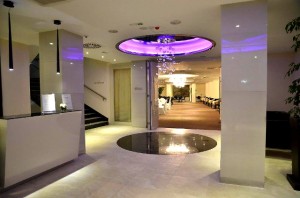 Grand hotel Nis is under the same ownership and management as Hotel Park in Ruma (www.hotelpark.rs), which was opened in March of 2012 and already enjoys the reputation as one of the best hotels in Serbia. Many important companies, institutions and organizations have already used the conference facilities of hotel Park.
Phone + 381 18 505 700
Phone: + 381 22 470 930