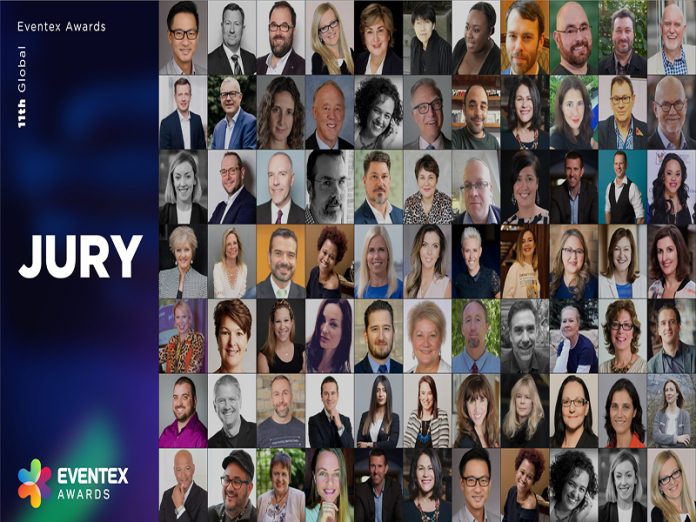 The Eventex team is excited to announce the jury panel for the biggest global event awards in 2021.
The confirmed line-up of jury members for Eventex Awards is here. Once again the panel of judges is notable for its diversity, which is one of the main reasons why the competition is so appealing internationally.
The Eventex Awards 2021 jury panel consists of renowned journalists from leading event magazines, heads of associations and convention bureaus, as well as some of the most creative minds, influential figures, and thought leaders in the industry today.
"Evaluating objectively the excellent entries we receive each year is obviously the most important element of the awards. That's why we're extremely careful who's on the jury panel and pick only people who bring professionalism, expertise, and objectivity to the competition." – comments Ovanes Ovanessian, Co-founder of Eventex.
The 2021 edition of the Eventex Awards involves 70 jury members from 23 countries around the world, 54% to 46% women-men ratio. There's an impressive 33 new people on the panel from 5 new countries – Azerbaijan, Hong Kong, Austria, Slovenia, and Singapore.
You can see the full list of Eventex Awards 2021 judges at https://eventex.co/jury/.