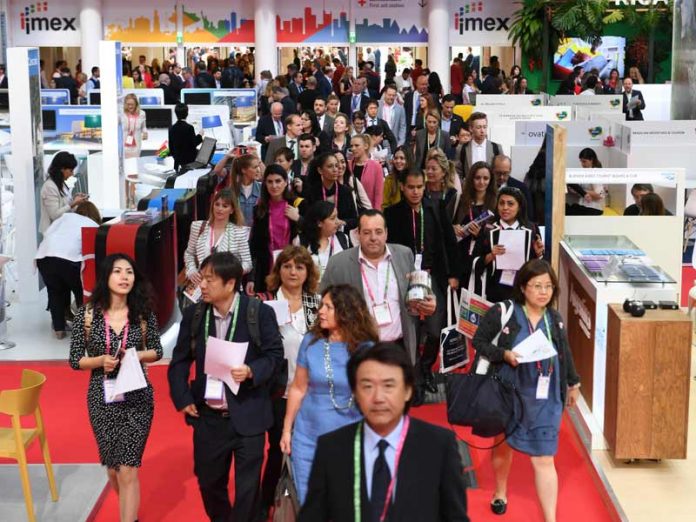 At IMEX in Frankfurt, thousands of hosted buyers and buyer attendees from all over the world will be meeting and doing business with around 3,500 international destinations and venues – all under one roof.
They'll also be discovering the latest learning ideas in 180-plus education sessions, making new contacts and catching up with colleagues at the many networking events. "Innovation is at the heart of IMEX in Frankfurt and we're creating a series of new initiatives that will meet the needs of buyers and ex­hibitors and substantially enhance their business experience,"
explains Carina Bauer, CEO of the IMEX Group.
Several engaging new initiatives, new exhibitors and new hosted buyer groups are already confirmed for IMEX in Frankfurt 2018, taking place on 15th – 17th May. The innovations start on Monday and run throughout the week. Following its successful launch in 2017, EduMonday, a full day of learning and insights open to all IMEX attendees and exhibitors, will
be expanding, bringing together a vast range of learning sessions, from technology to Meetology. Meanwhile the Event Design Certificate Programme will be running again that day after being widely acclaimed on its debut. Also on EduMonday, Exclusively Corporate @IMEX which brings together around 80 – 100 top corporate global meeting planners and programme directors, will focus on Innovation and Security. Amanda Whitlock, Director, Global Strategic Events, EY is already scheduled to headline the event with a keynote on the 'Event of the Future' focusing on how to inspire an audience, disruption of traditional methods and the use of event technology.
"IMEX in Frankfurt is firmly established as the place where the meetings industry worldwide comes together in Mayeach year. We know it is in their diaries well in advance – and many senior people, as well the leaders of the future from all sectors – agency, association and corporate – have already planned their schedules to be there."
Carina Bauer, CEO of the IMEX Group
Another significant innovation on EduMonday will be the She Means Business conference, a new event created in partnership with Tagungswirtschaft magazine. This results from an overwhelming response to a joint research project that IMEX and undertook together
earlier this year. With a series of inspiring speakers, it's an event that is set to celebrate the role of women in the industry, as well as providing conversation, collaboration and learning.
Registration is free – www.imex-frankfurt.com