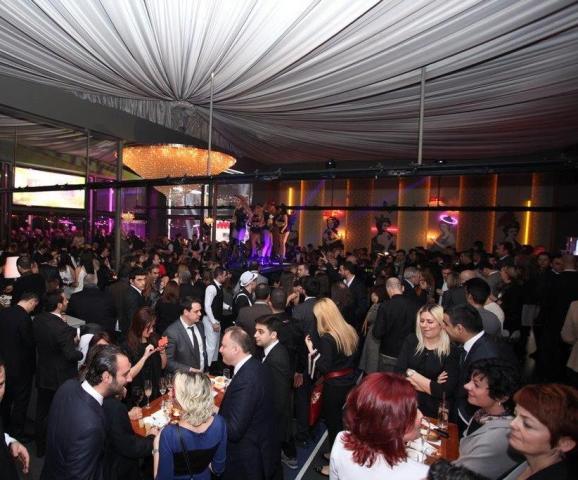 Organised for the first time in 2014 ACE of M.I.C.E. Exhibition is the leading regional event for the meetings, incentives, conferences, events and business travel industry which brought MICE industry professionals from Turkey and all around the globe in a splendid event.
ACE of M.I.C.E. Exhibition is a 3-day event and the program activities include exhibition (with B2B meetings), seminar sessions, networking events and the ACE of M.I.C.E. Awards Ceremony, which is attended by 3,000 senior meetings and tourism industry individuals from all around the world.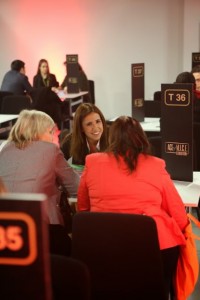 AME reached on 2014 9,856 visitors (1,053 international and 8,803 local) and 3,725 B2B pre-scheduled appointments were organized with 579 hosted buyers from Turkey, North & Latin America, European Countries, Middle East Countries, Africa and Asian Countries.
Excellent opportunity to strengthen business relationships by meeting significant MICE companies and buyers from both Turkey and abroad. Turkish buyers and visitors comprises major corporate companies, agencies and expanding associations with an increasing potential and interest to international destinations.
AME 2015 will gather 300 international and 500 local buyers at a splendid event.
AME 2015 HOSTED BUYER PROGRAMME
As a senior buyer you may qualify for our Hosted Buyer Programme 2015. The programme offers over 800 high-level buyers a powerful opportunity to meet face-to-face with exhibitors through pre-scheduled appointments and take part in exclusive networking opportunities during 3 days.
For more information about AME Hosted Buyer Programme
NEW Business Opportunities for 2015!
REGIONAL ASSOCIATION DAY
Meet Leading Association and Corporate Hosted Buyers
Business Lead and Networking Opportunities through the AME Regional Association Day Programme
Half day education and networking event for international association executives and professionals with head offices among SEEMEA (Southern Eastern European, Middle East and Africa) countries.
Participation of 50 international and 50 local association representatives
Exhibitors will have chance to meet the associations executives during the social events and B2B meetings.
MEDICAL MEETINGS DAY
ACE OF M.I.C.E. EXHIBITION 2015 will be held from 26th to 28th February in Istanbul, Turkey.
www.ameistanbul.com
AME Regional Association Day Programme will be followed by Medical Meetings Day programme with the participation of local medical association representatives and pharmaceutical companies.
AME REGIONAL CORPORATE PROGRAMME  
AME brings in around 25 European and 25 Turkish top-tier corporate executives at Regional Corporate Programme.
Corporate executives will meet during a half day education programme and will stay on to enjoy the full AME Programme and meet with the exhibitors.

MICE TALKS
MICE Talks, during which the activity success stories will be told on a very large sectoral range from Telecommunication to Automotive, from Fast Moving Consumer Goods to Insurance, from Banking to Technology, will host various valuable leader brands of Turkey and also the international brands within the scope of program. The participants will have a very extensive knowhow access by listening to the success stories of the brands.
INTERNATIONAL LIVE EVENT  SAFETY SYMPOSIUM (ILESS)
"Event Safety Alliance in association with TESDER presents the 1st International Live Event Safety Symposium"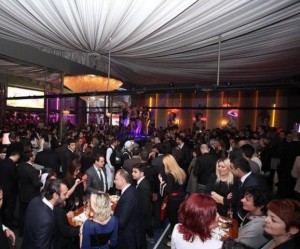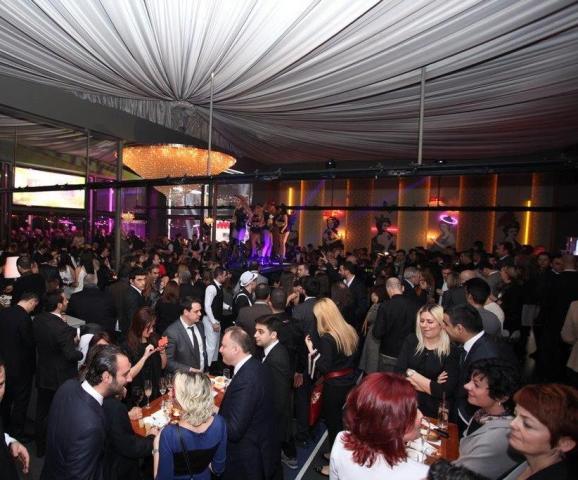 NETWORKING EVENTS
Networking Party 26th February 2015
A splendid event at one of the highlighted venues of Istanbul with the participation of over 1,000 people.
Shows, music, dance and food…
ACE of M.I.C.E. Awards Ceremony  27th February 2015
ACE of M.I.C.E. Awards Ceremony is the first and only organization that gathers the entire M.I.C.E. sector.
Since 2012 ACE of M.I.C.E. Awards Ceremony organized at Haliç Congress Center, first year with participation of 1,000 sector professionals and following years the event has reached capacity of 3,000 participants. All exhibitors, hosted buyers and speakers are invited.