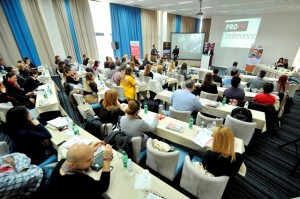 12th PRO.PR conference was held between the 26th and 29th March 2014 in Hotel Hollywood in Sarajevo, Bosnia and Herzegovina.
The conference gathered leading experts in communications management from the surrounding countries and the world, which presented their knowledge and experiences in the field of communications management and new models of communication.
The list of lecturers included Zehra Gungor (IPRA); Alessandro Buttice, European Commission Anti-Fraud and Safety Advisor; Sandro Baricevic, Coca Cola's Communications Director for Europe; Nemanja Milenkovic, EXIT Festival PR Manager; Misa Lukic, Director  of Leo Burnett Serbia, and others.